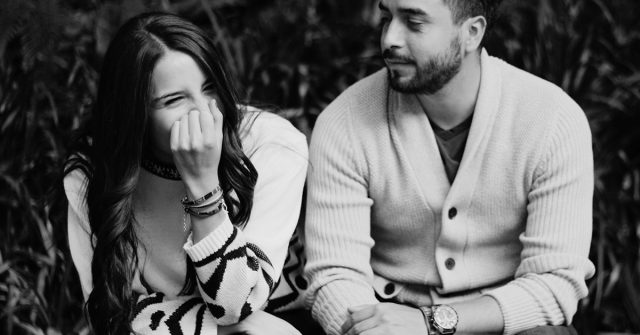 The truth is, we live and date in a society that teaches people how to be emotionally unavailable. It's truly tough out there. One day you get a hint that the person you are dating might actually like you more than you think, and then before you know it, they disappear in thin air.
But, I have to be honest with you. This was my personal belief until I finally experienced something out of this world. Until I finally fell in love with a guy who showed me what it feels to really mean the world to another human being.
Because you see, when you come across the person who is meant to be in your life, you simply know. Everything with them is somehow different from what you've been used to.
If you're doubting whether the person you're with has fallen hard for you or not, here are 12 signs that will lead you to the truth:
1. HE OPENLY TELLS YOU HOW MUCH YOU MEAN TO HIM
Make no mistake about it, if a guy feels free to open his heart and soul in front of you, he has already fallen madly in love with you. Most people say that men cannot express their emotions the way women do. But, those people have never experienced true love. Believe me.
The right one won't be scared to show you just how much you mean to him.
2. HE TALKS TO HIS FRIENDS ABOUT YOU
Did you think that only women talk to their girlfriends about the men in their lives? Well, news flash. Men like to talk as well. But when they do it, it usually means that they've finally found a woman they want to spend the rest of their lives with.
3. HE SPENDS MOST OF HIS TIME WITH YOU
It's simple. When someone loves you, they go out of their way to make time for you. They reschedule their plans, they try hard to adjust their weekly agenda, but at the end, they're always there to spend some quality time with you, even if it's for only an hour and a half. It's the effort that counts.
4. HE FEELS THE NEED TO KEEP YOU SAFE AND PROTECT YOU FROM ANY POSSIBLE HARM
Trust me, if your man does everything in his power to make you feel safe and secure, he is madly in love with you. A person who truly loves you would never, nor let want anything bad to happen to you, that's for sure.
5. HE LISTENS TO YOU
The fact that the man you're dating involves you in his life and asks for your honest advice whenever he feels lost, says a lot about his intentions with you. When someone cares about what you think and follows your friendly advice, that means that this person finally feels ready to open up to you. It means that he has fallen madly, deeply, genuinely in love with you.
6. HE RESPECTS YOUR LOVED ONES
When a man cares for your friends and family as much as he cares for you that is a clear sign that you've found someone who really, really loves you. Hold on to this person.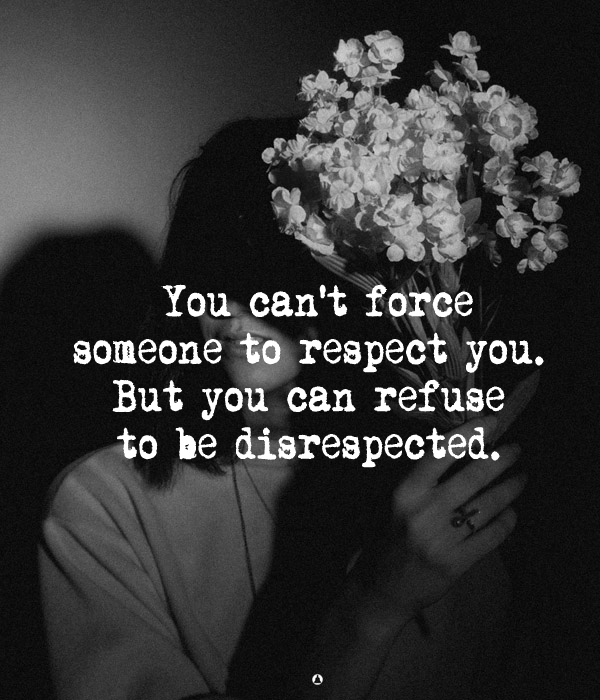 7. HE IS THRILLED ABOUT SPENDING HIS FUTURE WITH YOU
The biggest sign that a man is deeply infatuated with his woman is his vision for the future. If a guy discusses his possible career choices with you so he can settle down with you, starts saving for the next trip he's been planning for a while or simply asks you where you would like to live, it's more than obvious. He's in for the long run. He loves you and he wouldn't do anything to lose you.
8.HIS EYES SPARKLE WITH HAPPINESS WHENEVER HE LOOKS AT YOU
You know that look. That glimmer in a person's eyes whenever they see you. That spark on their face whenever they hug you. That smile whenever they sit beside you. That look shows nothing but pure affection. When someone looks at you like you're magic, their eyes speak more than their words ever could.
9. HE SHARES ALL OF HIS INTERESTS AND HOBBIES WITH YOU
He's more than interested to discover everything that sets your soul on fire, as well as every little thing, make your heart flourish. He wants to be involved in every part of your life, learn more about your hobbies, and share his own interests and his own life with you. This is a sign that he has fallen hard for you.

A professional writer with many years of experience in the fields of psychology, human relationships, science, and spirituality.

Latest posts by Stephanie Reeds (see all)