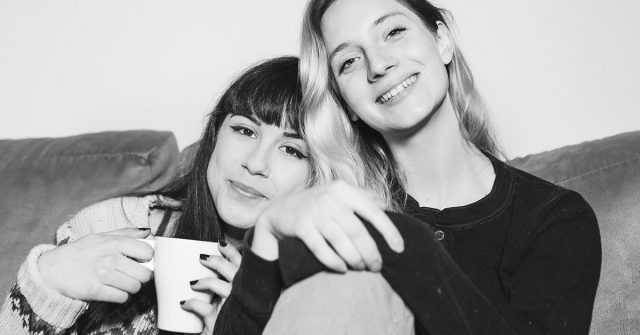 Most people will agree that some of the most important things in life are love and friendship. These two things bring us happiness, support, and someone that we can rely on whenever we need it. Without them, we'd be truly lost. However, when both things are pitted against one another, which one do people feel is more important to them?
Well, we won't have to spend too long wondering which one people deem better. A new study has shown that women like their best friends more than their husbands.
Love Makes the World Go Around
In life, a huge majority of people spend their time looking for love, and why wouldn't they? Being in a happy, loving, and secure relationship is one of the most incredible gifts that life can give you. Once you finally get to say "I do" with your partner, your whole life can change. You're given a future of companionship with someone that you care about.
However, it seems that this companionship may not be enough for some women. For many of them, a marital relationship just doesn't match up to the strong connection that they have with their best friend. For them, not even their husbands are more important than their friends.
Who Is Better?
A new survey was conducted by Champneys Health Spa to find out who women really preferred – their best friends, or their husbands. To find this out they questioned 1,517 women from the UK.
Surprisingly (or perhaps unsurprisingly to some) 50% of these women said that they preferred their best friends. In their opinions, their husbands just weren't good enough company compared to their friends.
But Why?
The researchers behind this study weren't happy to just accept a black or white answer. Instead, they asked these women to elaborate on why they gave the answers that they did. From those answers, we found a lot about why their marital partners just weren't their favorite people in the world.
57% of them said that they could talk to their best friends about anything, but that they couldn't with their husband. A further 44% of them said that "I can tell them things I could not tell my partner." Furthermore, a third of the women said that they'd rather go for drinks with their friends and more than half said that they'd rather have a pampering session with them too.
Sadly, the bad news for husbands everywhere doesn't stop there either. 60% of the women involved said that they have more fun at social gatherings when there are no men at all. It seems that for most women, nothing beats the company of great friends.
As it turns out, half of women would much rather spend time with their best friends than with their husbands. Although that may seem a little unfair, we can only assume that it doesn't affect the love that they have between them. Perhaps married couples just aren't meant to be best friends after all.
Do you prefer the company of your best friend or your husband? Share this article with your friends and see what they think too.

Eva Jackson is a professional writer with a strong affinity towards the psychological, spiritual, and scientific aspects of the world. Her goal is to encourage others to learn and broaden their understanding of new things.

Latest posts by Eva Jackson (see all)